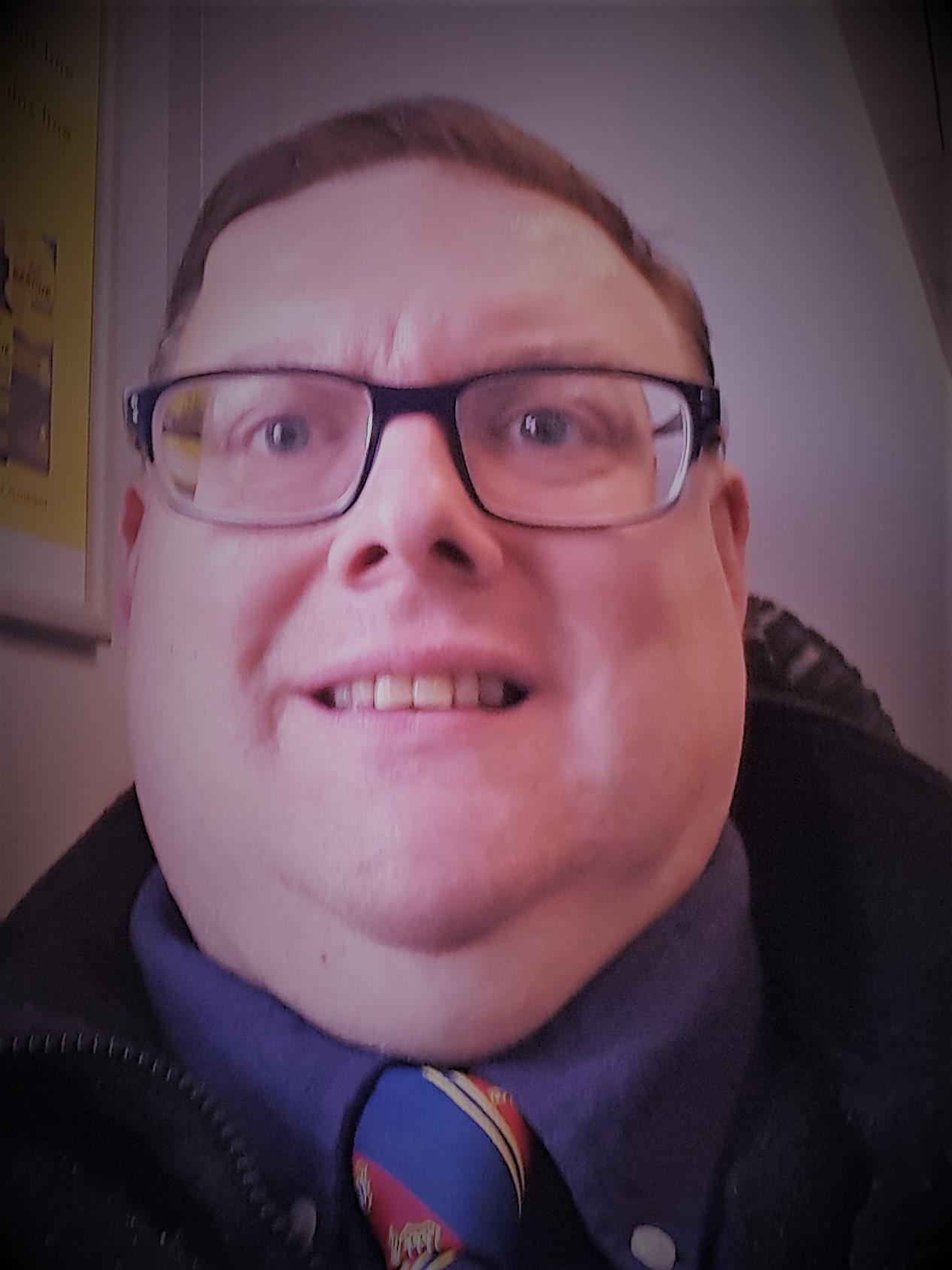 Name: Paul Salmon
Year of Birth: 1974
Country: British Citizen
Office Telephone: 01245 92 82 72
√

Current Status 
Available for short term or long term teaching, assessing, internal quality assurance (IQA) and external quality assurance (EQA). 

Registered as Self Employed (UK) 

Will Become PAYE / Employed 
Exceptional Knowledge Skills
Comprehensively Qualified
Introduction to Paul R Salmon
Paul Salmon is a very experienced, high respected industry leader in a range of training subjects. His reputation is second to nobody, he is one of the best industries has. His work ethics is work hard, give exceptional customer service, and make sure every you do is at the best quality available.
Paul has a vast range of experience and some of the highest qualifications industry will allow. Paul is very passionate about protecting and upholding professional integrity as well as making sure the learners experience is exceptional. Paul has in the past sacked awarding organisation for disgraceful service, as he only wants the upmost best for his customers.
Paul has been accused in the past of having an attention to detail, perfectionist approach to training, development, and quality assurance by his peers, mainly be peers that are jealous of the standards he is capable off.  His reply was if you do not care about the qualifications being delivered to the highest standards, then you are in the wrong profession, those who are in it for a get rich reasons, are the worst around as normally cut corners, do not care about safety and so on.
Teaching, Assessing & Quality Assurance (TAQA) Experience
Over 30 years training & assessing experience working in  a range of  schools, universities, colleges. training providers.  charities, sole traders, international businesses.

Over 20 years in Internal Quality Assurance Experience with training providers, education establishments, industry, charities

Over 15 years in External Quality Assurance Experience working with Ofqual accredited examination boards, HSE Accredited Training Organisations, Private Organisations

Over 25 years individual occupations and business mentor and support to a range of Teachers, Instructors, Coaches, Assessors, Internal Quality Assurer and External Quality Assurance
Occupational Experience
Occupational expert for:
Teaching (30 Years +)

Assessing (30 Years +)

Quality Assurance (22 Years +)

Leisure, Hospitality (30 Years +)

Retail (10 Years +)

Holiday Industry (18 Years +)

Administration (30 Years +)

Health & Safety (22 Years +)

Care (16 Years +)

Customer Services (30 Years +)

Food & beverage (19 Years +)
Professional Memberships - (Current & Past)
Internal Verifiers Association (Full)

Institute of Sport & Recreation Management (Full)

Institute of Occupational Health & Safety (Grad.IOSH)

Institute of Qualified Lifeguards / Royal lifesaving (Full Mentor TA)

Swimming Teachers Association (Full Tutor)

First Aid Training Association (AIFAWTO) – Executive Committee Member

First Aid Council (FACT) – Executive Committee Member

Charter Institute of IT (Awaiting Grade)

Institute of Learning (awaiting grade)

Institute of leisure Management (ILAM) – Full Member

Society for Education & Training (Member)
Qualifications - Training, Assessing & Verifying
Level 4 Certificate in Education & Training (CET)

Level 4 External Verifier Qualification (EQA)

Level 4 Lead Internal Quality Assurer Qualification

D34 Internal Verifier (IQA)

D32 Assessor Qualification

D33 Assessor Qualification

PTLLS Level 4 Qualification

City & Guilds 2886 Conflict Management Trainers level 3

City & Guilds 7307 (PTLLS Certificate level 4 Equivalent)

IQL Pool Lifeguard 9th Edition Trainer / Assessor (Mentor Level)
Other Professional Qualifications
 Level 3 First Aid at Work Qualification

Level 3 Paediatric Qualification (Full)

Advanced First Aid (AED& Oxygen Licensed User)

Level 2 AED & CPR

Level 2 AED & Anaphylaxis Awareness

IQL Level 2 National Pool Lifeguard Qualification

Advanced Health & Safety

CIEH Level 3 Food Safety

Level 2 Caring for the Sick

OCR NVQ Level 3 Sport & Recreation

Level 3 Active IQ / ISRM Pool Plant Operators

STA Level 3 Pool Plant Operators

Level 2 BTEC In Business and Finance

NVQ 4 in Occupational Health & safety (converted to level 5 degree level)

Unit HS008 Health & Safety Workplace Audits

Level 2 Door Supervisor Qualification

Level 2 Safeguarding & Prevent 

Level 2 Mental Health 

Level 2 Mental Health First Aid 

Customer Services for Leisure Managers

 
Work Experience Current (Since 1990)
Training Companies – Head of Quality Assurance (Since 2009)
A role that started as a part time casual swimming teacher in 1992, I have worked as all aspects within the training company being promoted to senior trainer, mentor and head of quality assurance. I am solely responsible for the company's quality assurance internal and external. In 2017, we achieved 100% with an Ofqual awarding body on our very tough and rigorous audit.
Roles include Lead Tutor, Trainer, Assessor and Lead  Internal Verifier for a range of qualifications that include:  HSE First aid, Health & Safety, Food Safety, Security Training, Pool Lifeguard, Swimming Pool Plant, Safeguarding, Leisure management, General Management, NVQ's, PTLLS / Education & Training , Assessors and Internal & External Quality Assurance qualifications.
External Quality Assurer for several Ofqual Accredited awarding bodies responsible for auditing and support centres, conducting malpractice investigations, conducting centre approvals, running CPD for centres, manual market test papers, reviewing centres policies and procedures and training new External Quality Assurer.
Management responsibilities – I am responsible for managing over 40 Instructors throughout the UK on various training and assessing projects, this includes Leadership of Instructors through development and quality control.
My other roles include being a freelance college and training company's trainer, assessor and versifier. I also provide Health & Safety Consultant, this role included writing and reviewing policies and procedures. I Work with Care & Nursing Homes as a training consultant. I am a Business Mentor to managers and employees.
I have experience designing training packages for a range of customers, providing unbeatable high levels of customer services. Administration, accounting and technology work.  Since 2006 I have provided Leisure centres, sports events with first aid, safety and security cover due. In 2013, I have taken my doors licence to expand my security knowledge and career.
Work Experience Previous (1990 to 2010)
Activity Centre (Norfolk) Training / NVQ Manager
Responsible for up to 120 candidates on sport and recreation programme, first aid training, lifeguard training, health and safety officer, accidents auditing and duty manager for customer services. Security support and a key holder to the centre on a shift basis including manning the main entry gate as head of security.
College Essex, Tutor & Health & Safety Manager
Customer Services and Sport and Recreation and Care NVQ programmes and responsible for pre-placement checks and students health and safety.
Leisure Centre – Reading (Duty Operations Manager)
Responsible for busy swimming pool and leisure centre, included full management of  centre, health and safety, retail management, training and customer services.
Essex Holiday Park – Swimming Pool & Leisure Manager
2 years seasonal contract running busy holiday swimming pool. Also responsible for customer services as a duty manager, health and safety audits, accident reports / first aid and sports programme. Security / Door assistant cover.
Essex & Suffolk Care Agency's
Working with a range of care and nursing establishments on a casual basis providing care to a range of adults in their home or at care homes. This work was done during the winter when the holiday seasons were closed.
ST Johns Ambulance Member
Cover various public duties with first aid cover. Trained to advanced first aid and life support including AED and oxygen qualifications. Work with adults in a caring environment as part of my Caring for the Sick qualification, nursing homes / hospital.
Profile
"Quality, value, great service, customer Care and attention to fine detail is the key to his continued success"
Paul is originally from a small town Kesgrave that is near Ipswich, Suffolk. He lived there for his child life and early adult life.
Paul went to his local high school, it was a pleasant school but a typical mediocre state school, that had teachers and senior leadership team could have done a lot better when it come to learners' achievements.
Paul left school with average results and started what is now known as an apprenticeship with the Suffolk Constabulary, at the same time studying business and finance at the local college. It was very apparent that with the recession the country was in the Constabulary had no jobs and they were just using him to do all the rubbish stuff the employees did not want to do, clean, messenger, refreshments, something has learnt him a great life skill for his businesses.
Paul's enjoyment has always been swimming, he was a member of the local swimming club and was invited to take part in the squad, he turned down due to being committed to achieving great school results. In 1992 Paul left the Suffolk Constabulary with no work and decided to take his lifesaving qualification and soon after passing started working with various leisure centres near his home, he was offered work away at various Holiday Camps which looking back Paul feels was great valuable experience.
Paul rapidly gained promotion and in leisure and by 1998 he was a Leisure Manger at a large holiday chain, to keep him they gave him a winter job at one of their hotels with the view to return to manage the next year. However, Paul was headhunted by a leisure centre near the hotel and left to become a Duty Operations Manager, rapidly progressed to Leisure centre operations Manager.
Paul took his assessors and teaching qualification so he could teach swimming and first aid. Paul was made an STA Tutor in 1997 and did this for 8 years. During his time in Leisure pool was an influential member of St Johns Ambulance and enjoyed his role as ambulance member for several years. During that time Paul went for accreditation with the Health & Safety Executive for First Aid Training Approval, he was successful in 1998 and set up a business with over 80 trainers working under the accreditation. Paul was again head hunted on to the First Aid Council for Training. Executive Team by industry peers as it was apparent Pauls approach to exceptional quality was a module industry wanted to follow.  Sadly, first aid accreditation was terminated by the HSE as they had other priorities and FACT just fizzled out as it had no reason to be in the market and the members were just a handful, mainly the executive.
Paul started in 2002 to work with colleges and training providers, he took his Internal Quality assurer examinations and worked as a tutor, assessor and quality advisor for e a range of training providers and colleges in the same time working is training businesses.
In 2007 he became an External Quality Assurer for a range of examination boards, and this is what he does to this date along with his training business.